COMMUNITY SERVICE GRANTS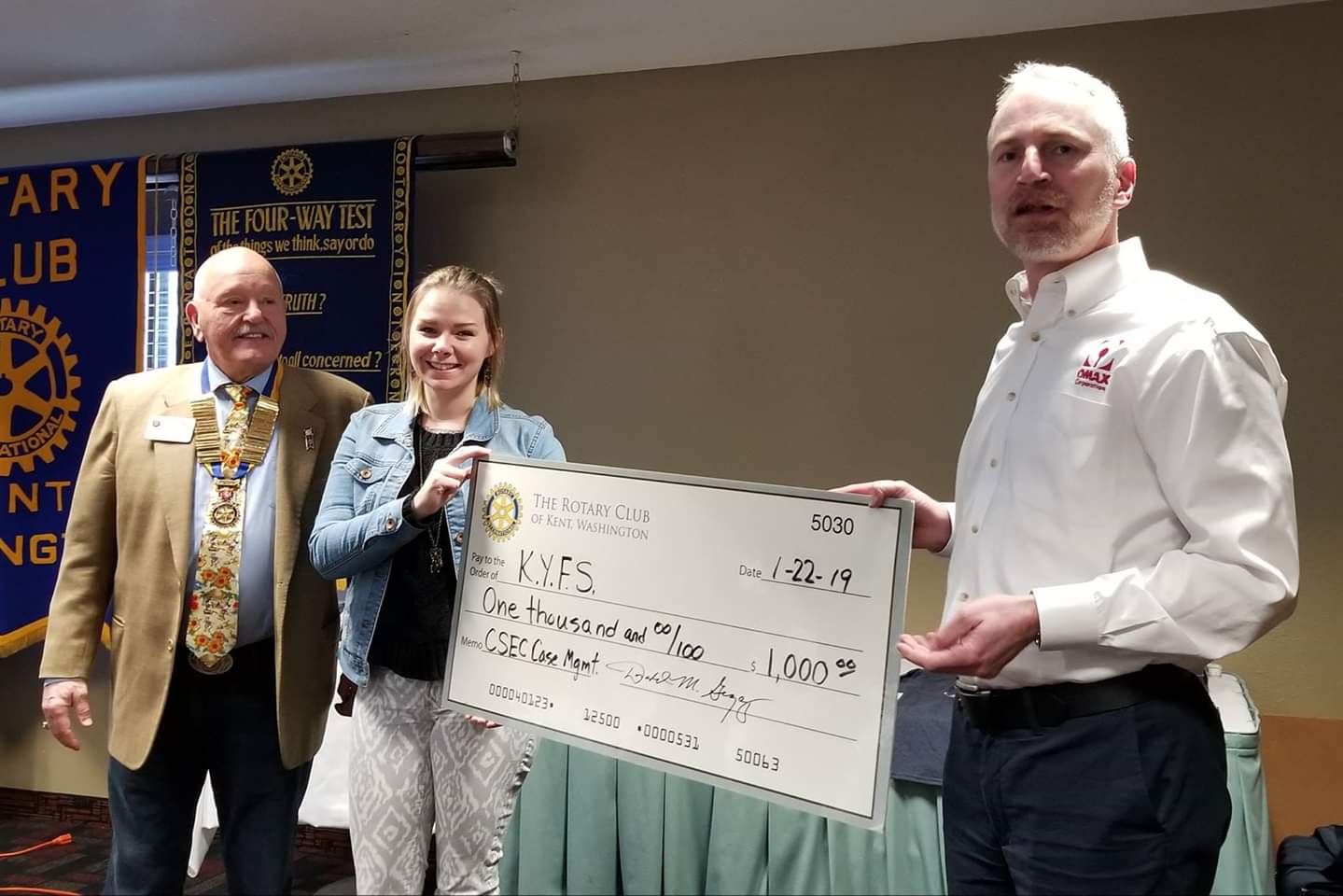 Rotary Club of Kent supports our community through grants and member involvement.
Here is what we've done with donations in 2022-2023:
Community Service Projects:
Backpack Buddies: $27,598
Fishing Experience: $ 2,500
Harvest Against Hunger: $ 1,667
Other:
First Tee Sponsorship $ 500
Mill Creek Middle School Read a thon $ 652
Red Cross/ Families victims of fire- Gift Cards $ 3,500
Kent Parks/Kingdom Gathering Thanksgiving Dinner $ 250
Kent Station Halloween – Community event $ 416
KSD – Lunch Supplies $ 1,452
Kent Sunrise Golf Tournament $ 200
Kent Food Bank Food Storage locker $ 1,109
TO APPLY FOR A GRANT and view the grant application guidelines,
Guidelines:
Donations will only be granted for charitable purposes, including: relief of the poor, the distressed, or the underprivileged; advancement of education or science; erecting or maintaining public buildings, monuments, or works; lessening the burdens of government; lessening neighborhood tensions; eliminating prejudice and discrimination; defending human and civil rights secured by law; and combating community deterioration and juvenile delinquency.
The Rotary Club of Kent Foundation will only consider one request per endeavor per fiscal year.
In the case of religious organizations, the Rotary Club of Kent Foundation will consider an application only if its purpose is unrelated to a religious purpose and does not promote a specific religion or sect.
In the case of an income-generating organization (i.e. daycare, summer camp, acting company, orchestra, private school, dance company), application will be considered if its purpose is to pay costs of participation for people who otherwise could not afford the organization's program.
The Rotary Club of Kent Foundation will not consider requests for funds to retire existing debts or to pay costs the applicant is already obliged to pay.
The Rotary Club of Kent Foundation will not fund organization that discriminates on the basis of age, race, religion, gender, sexual orientation or national origin.
Funds cannot directly benefit members of the Rotary Club of Kent, Washington, or their immediate families.
Application Process:
The Rotary Club of Kent Foundation,
PO Box 1432, Kent, WA 98035

or
info@kentrotary.com
Applications are reviewed by the Board of Directors of The Rotary Club of Kent Foundation during their meetings, generally once per month.