ROTARY SPHERE
at Town Square Plaza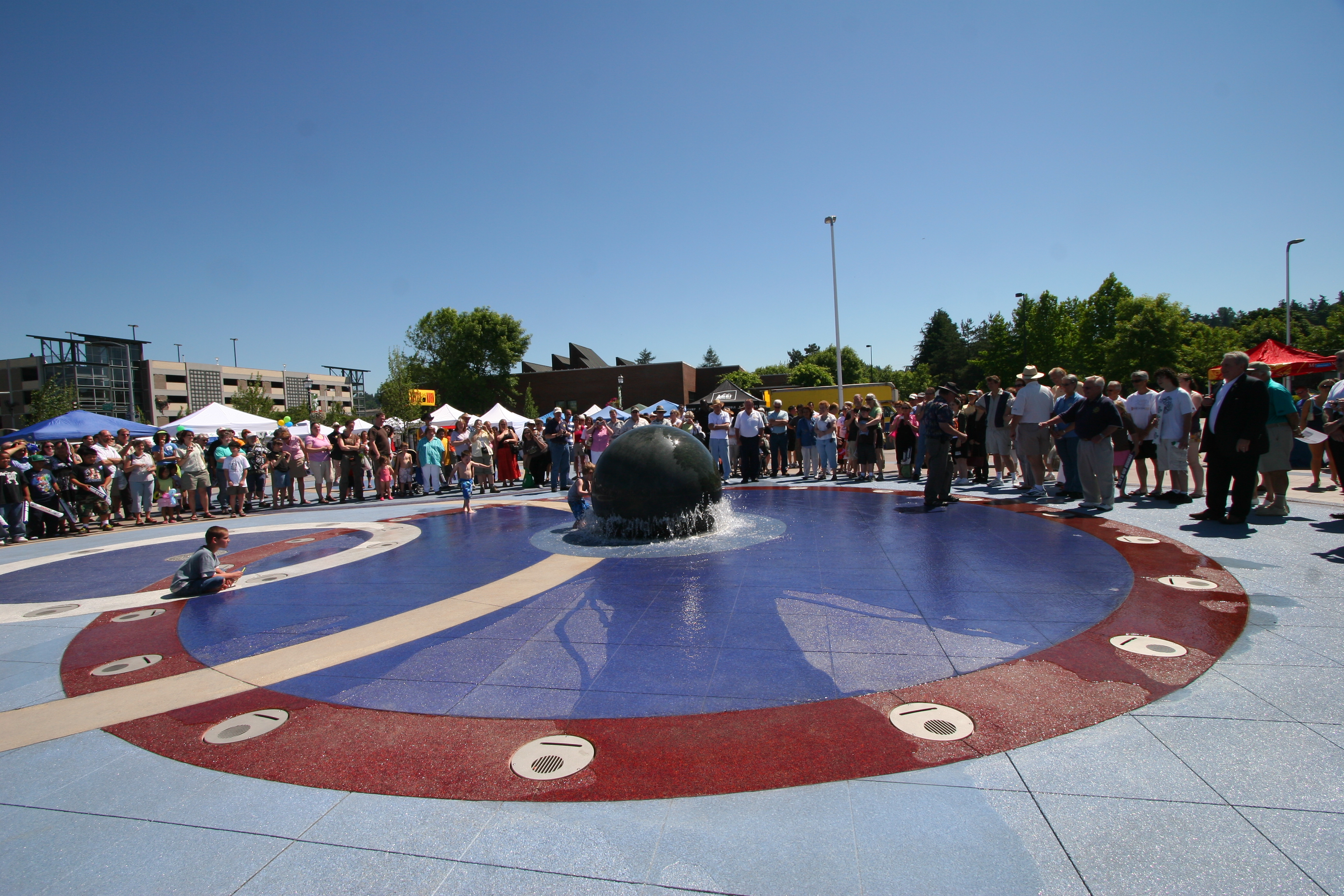 This award-winning open plaza is in the heart of Downtown Kent. The popular community gathering space features an array of spray fountains surrounding the centerpiece - a 6-1/2 ton "floating" granite sphere. Other amenities include public art and seasonal restrooms. Kent Station, Sound Transit, the Regional Justice Center, Kent Commons, accesso ShoWare Center, the library, City Hall, post office and many retail and dining businesses are within just a few blocks.
Special thanks to the Rotary Clubs for donating the Rotary Sphere and to Seattle Solstice for its construction:
The sphere was donated by the Rotary Clubs of Kent to celebrate Rotary International's 100th anniversary in 2005.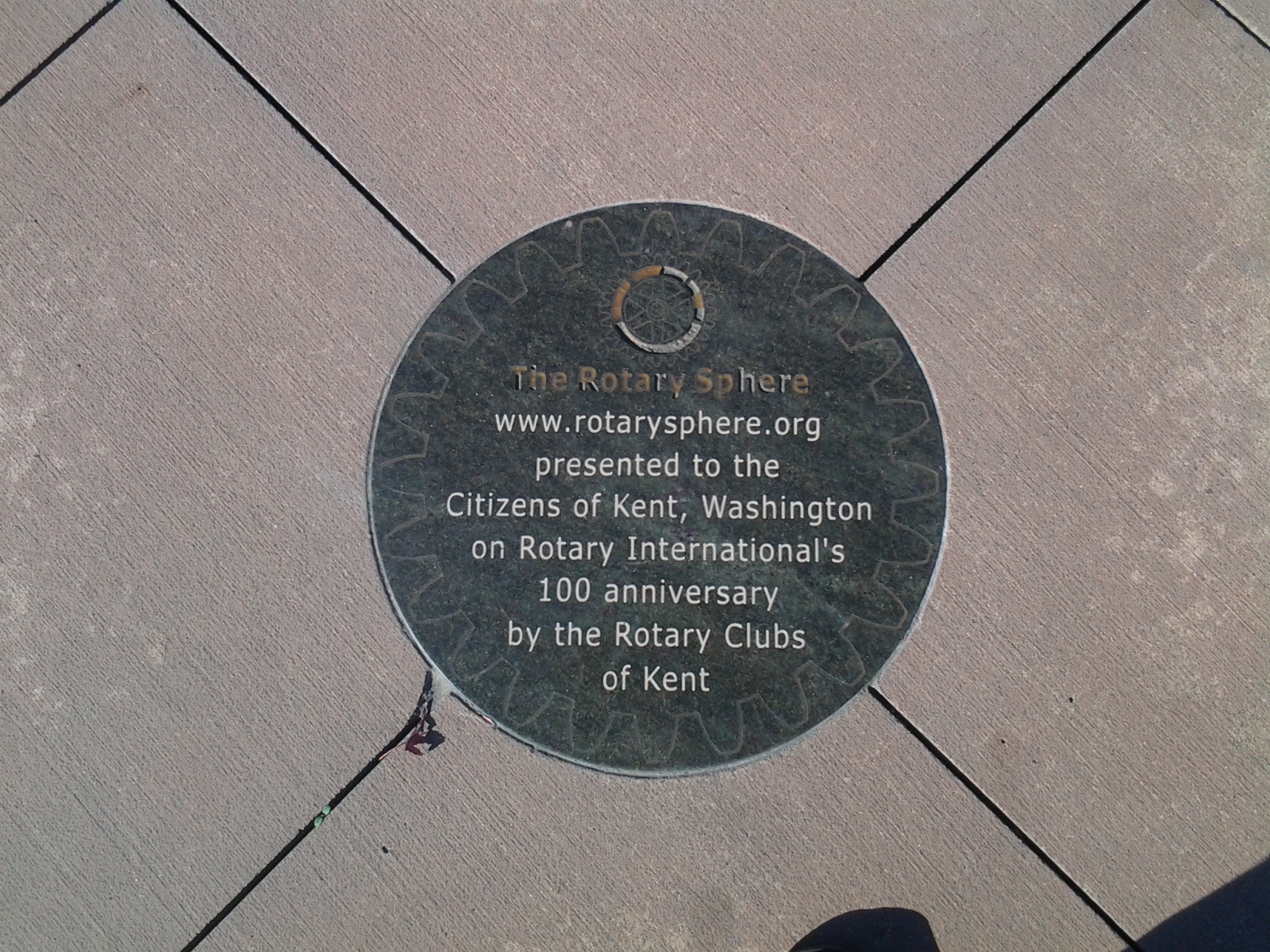 Stuart Kendall of Seattle Solstice made a large in-kind contribution to honor his uncle and grandfather, who were lifelong Rotarians.
History of the Rotary Sphere
The $500,000 sphere took two years to produce from a 20-ton quarry block of green granite from India.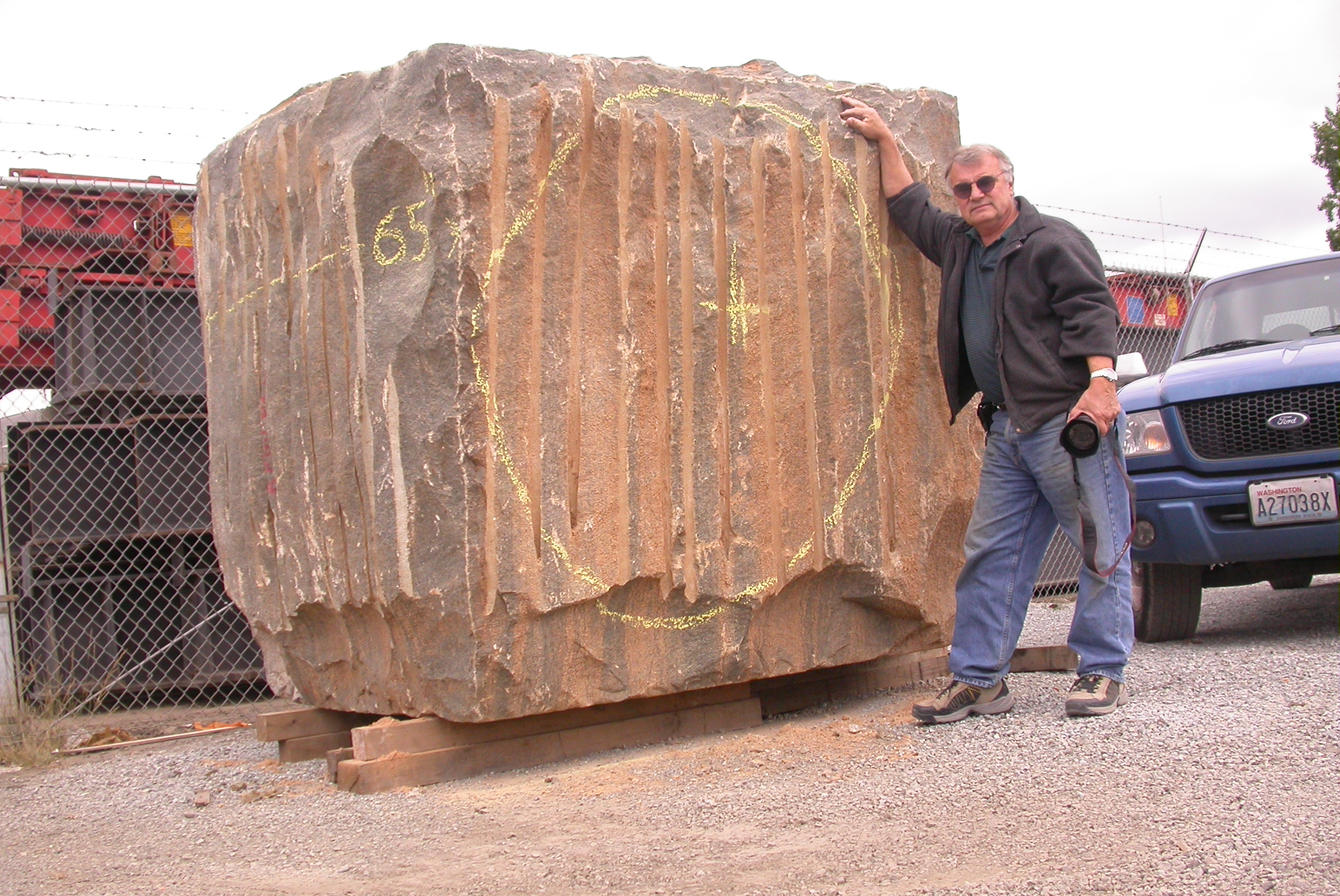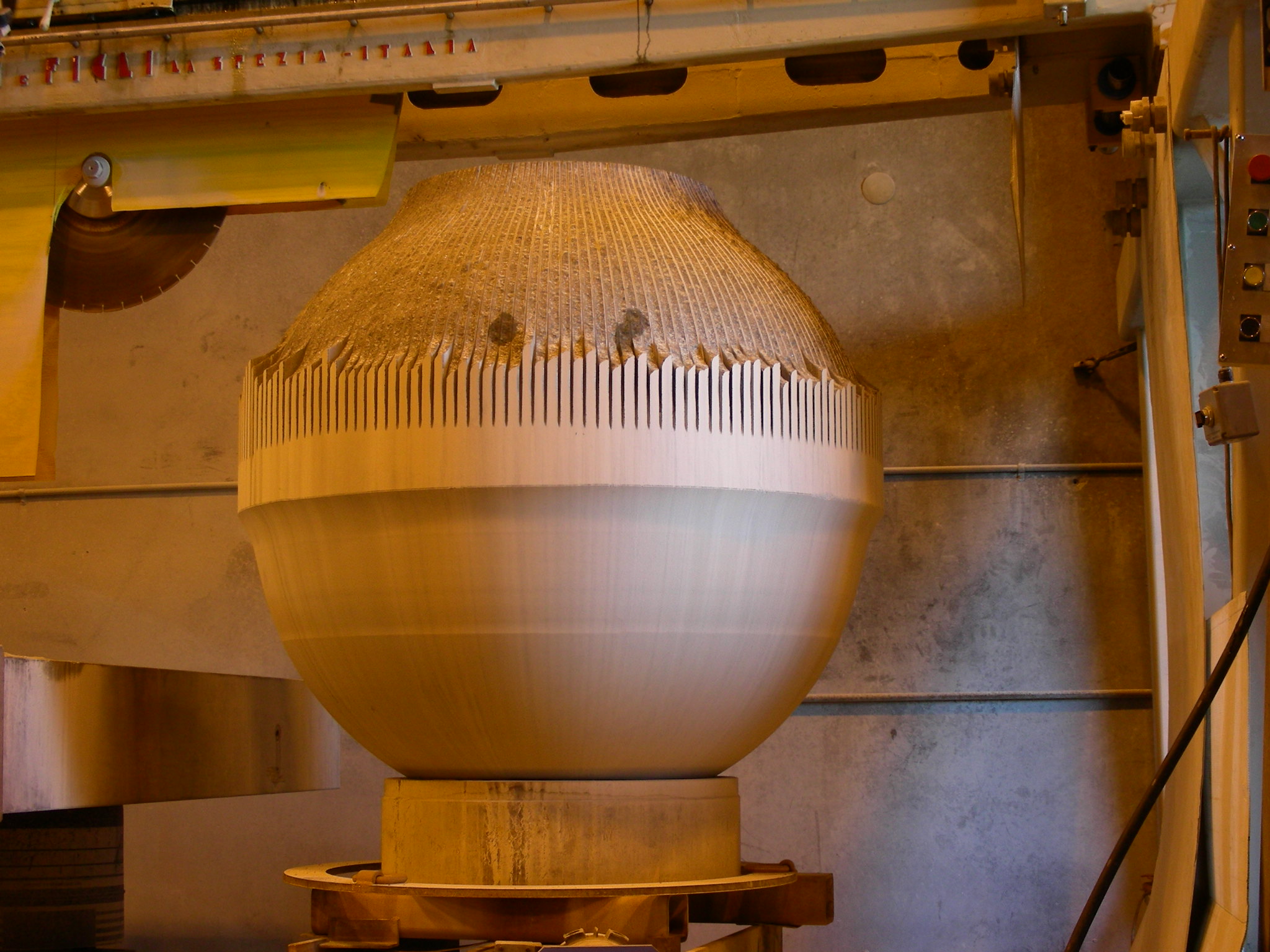 It sits on a granite base quarried in China. Both were fabricated by Seattle Solstice using equipment created specifically to create floating, spherical fountains.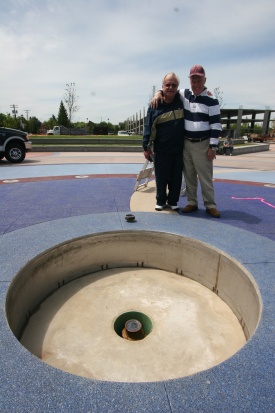 The Rotary Sphere is the largest west of the Mississippi, yet rotates on 15 pounds per square inch of water, roughly the amount of water pressure from an ordinary garden hose.