The Annual Auction of
the Rotary Club of Kent Foundation
NO FOOLING
THE FUN HAPPENS ON
APRIL FOOLS DAY!
Why support Rotary?
With your help last year, we raised more than $77,000 for the greater Kent community and our international projects, including the following:
$27,000 for Backpack Buddies, our club's program to provide weekend food to students experiencing food insecurity.
$20,000 for college scholarships to local high school seniors.
$20,000 for community grants, including:
The Fishing Experience in partnership with Kent City Parks Department,
Music 4 Life, a Rotary District program to put used instruments in Kent schools,
Kent Youth and Family Services,
And others.
$7,500 for international projects, including:
Water projects in Tanzania and Senegal,
Support of vulnerable women in Kenya, and
Leukemia diagnostic kits for Honduras.
The Rotary Club of Kent has been serving the greater Kent Community for 64 years. The Rotary Club of Kent Foundation is the Club's 501(c)(3) foundation to which tax deductible donations can be made. All the net proceeds of our annual auction will be used to support our local and international projects, including food and water insecurity scholarships, education, and other community service non-profit organizations. None of the funds raised at the auction benefit the Club or its members.
To donate to the auction online, please CLICK HERE
To donate to the auction using a paper form, please CLICK HERE
To purchase tickets, please CLICK HERE
---------------------------------------------------------------------------------------------------
THANK YOU TO OUR AUCTION SPONSORS:
For information on being a sponsor, please CLICK HERE
To purchase a sponsorship, CLICK HERE
AUCTION SPONSOR

Around the Clock, Inc., CRMC
a certified residential management company
GOLD SPONSORS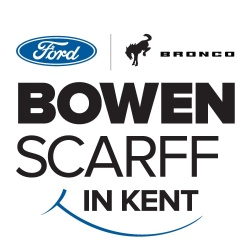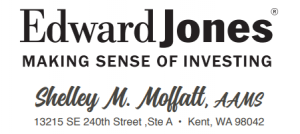 SILVER SPONSOR
BRONZE SPONSORS
Curran Law Firm
The Madison Team
Boxers with Parkinson's
Multi-Service Center
Kent Community Foundation
SILENT AUCTION SPONSORS
DESSERT DASH SPONSORS
Green River College
Gracene's Cupcake Boutique
BAR SPONSOR
Highline College
WINE RAFFLE SPONSOR
Hilary Okrent-Grilley, Keller Williams Mountains to Sound
STORAGE SPONSOR
Public Storage
FRIENDS OF ROTARY
Don and Sharon Gregory
Andy and Cathy Wangstad
Erik Olsen
Laurie Leno
Bill and Cathy Dugovich
Kim Secord Walley and Brent Walley